How Do Motion Detectors Work In Utica?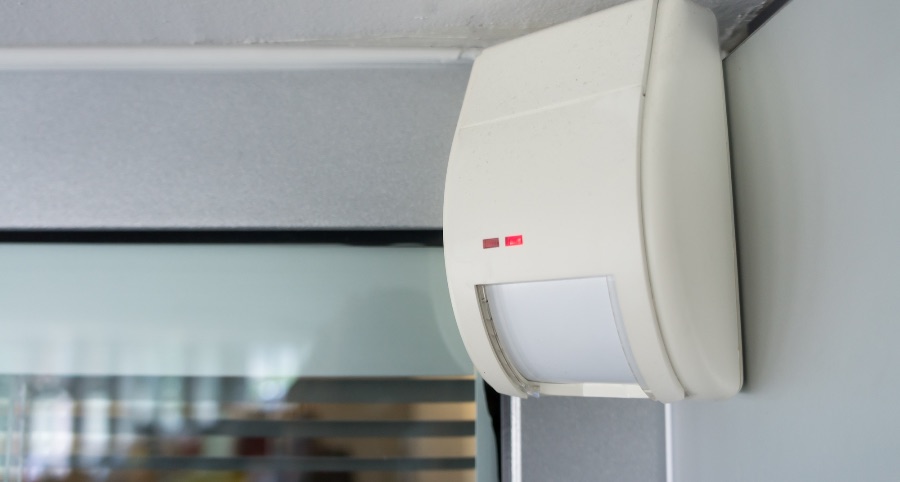 You're likely to have a pretty good idea of what motion detectors do solely based on their title. Of course, they sense motion, but how specifically do they work? Take a minute to learn about the technology behind them and the various kinds of devices you might come across. You'll gain a deeper understanding of how they work and how you can blend them into your advanced smart home.
What is the technology that powers motion detectors?
Identifying movement can be achieved in several distinct ways, but motion detectors are usually classified into either of these categories - active or passive.
● Active motion detectors: These instruments are deemed active, as they regularly transmit transmissions like microwaves and then measure the time of response. Movement is signified when the time of response changes. Even though microwave sensors are most prevalent, you'll also find active motion detectors that measure infrared light or sound waves.
● Passive infrared (PIR) motion detectors: Usually found within home defense systems, PIR motion detectors work by noticing shifts in the ambient temperature. ​​Basically, the component detects what the normal temperature is expected to be within a specified area. If there are abrupt spikes of heat, like a trespasser sneaking along the area, the sensor observes it and activates your warning. Since they aren't continuously emitting signals, passive detectors typically require less power and are more economical to operate.
Along with passive and active, you may find hybrid motion detectors that use a mix of technologies. These can help lower false alarms, as every sensor must be triggered before the alarm goes off. Other alternatives include vibration motion detectors and tomographic devices that are commonly used in bigger commercial locations.
Ways to incorporate Utica motion detectors
The chief goal of motion detectors is to spot movement within a specified area, usually to a distance of 50 feet away. You'll commonly find them incorporated into outdoor floodlights or as independent devices within your residence. When activity is sensed, they'll set off your alarm system and alert your 24/7 monitoring agents.
But modern motion detectors are more adaptable than they've been in the past. As a matter of fact, they can interact directly with other smart components. For instance, if activity is noticed, they may trigger your lighting to switch on or your video camera to start recording. They may even alert your smart thermostat to modify the temperature.
Get immediate updates and customize settings for pets
Another tremendous advantage of contemporary motion detectors is that you'll get automatic updates dispatched to your smartphone any time the device is triggered. If you have pets, you are even able to help ward off false alarms by customizing settings to accommodate the size of your four-legged family members.
Start Designing Your Vivint Smart Home With Motion Detectors in Utica
Now that you have a greater understanding of how motion detectors work in Utica, it's a great time to incorporate them into your fully integrated smart home. Vivint's motion detectors cover big areas, provide wide-angle functionality, and last for many years without requiring a battery replacement. They'll also work in perfect unison with your other smart home implements. Are you excited to begin? Call (315) 819-0721 to consult with a helpful Vivint specialist today.
Cities Served Around Utica By Smart Security Specialists Your Local Vivint Authorized Dealer